http://www.tecnicasreunidas.es/es/grupo-tr/historia/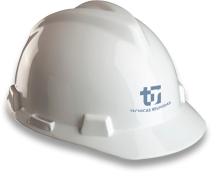 TÉCNICAS REUNIDAS
Técnicas Reunidas S.A (TR) is an international general contractor that provides engineering, design and construction of various types of industrial facilities for a wide range of customers throughout the world.
Since 1960, TR has designed and built more than 1000 industrial plants in more than 50 countries.
+ 1.000 INDUSTRIAL
PLANTS
+ THAN 50 COUNTRIES
PROPRIETARY TECHNOLOGY
DEVELOPMENT DIVISION
The Proprietary Technology Development Division (DDTP), created in 2007, alongside its renovated Technological Center, which focuses on projects in R&D to develop new technologies in TR's strategic sectors, is the result of these activities initiated in 1971.
In 1971, TR created the Research and Development Division as a business unit to specialise in hydrometallurgical and electrochemical processes.
1974

RESEARCH
CENTER
1976, First industrial achievement...
Metalquímica del Nervión, the first hydrometallurgical plant in the world to use solvent extraction techniques to produce SHG zinc: ZINCEXTM technology.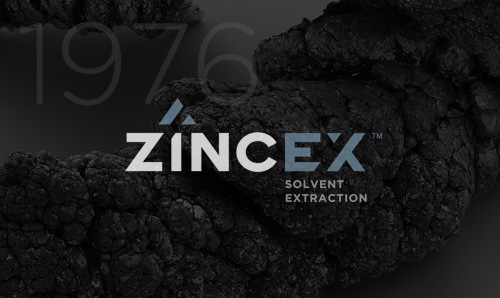 In 1977, the first plant was set up to recover mercury in industrial effluents from chlorine-soda plants through solvent extraction: the Mercurex process.
Its success allowed it to license and operate two more plants, one in 1978 and another in 1982, for the same industrial group (EIASA) with the same process.
1980
New ZINCEXTM process reference.
In 1980, the Quimigal plant in Lisbon (Portugal) was the second reference of the ZINCEXTM process for the production of zinc SHG by solvent extraction.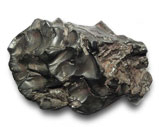 1987
SPENT DOMESTIC BATTERIES
RECYCLING PLANT
In 1987, in Catalonia (Spain), a plant for the recycling of used domestic batteries was started up to obtain ultra-pure zinc sulphate.
1988
COPPER SX
PROCESS
In 1988, a new plant was built in Almagrera (Andalucía, Spain). It produced for COPPER salt production (CuSO4.5H2O) through another process licencsed by TR: the Copper SX Process.
2003
MODIFIED ZINCEX TM PROCESS (MZP)
In 2003 the new 150,000 t/a zinc SHG production plant under the modified ZINCEXTM technology in Namibia is an improvement on the ZINCEXTM technology



2010 - 2014
NEW PLANTS WITH MODIFIED ZINCEX TM TECHNOLOGY (MZP)

In 2010 in Akita (Japan) Dowa Minerals opens a new production plant of 20,000 t/a of SHG zinc with ZINCEXTM modified MZP technology applied to secondary zinc materials.


In the year 2013 in Portoscuso, (Sardinia, Italy) Glencore opens a new 52,000 t/a production plant for zinc SHG from Waelz and Kivcet oxides with modified ZINCEXTM/strong> technology.

In the year 2020 in Mooresboro, (North Carolina, USA) American Recycling inaugurates its new production plant of 140,000 t/a of zinc SHG from Waelz oxides with modified ZINCEXTM/strong> technology and production plant under ECOLEADTM technology of 6,000 tpa of lead and 17 tpa of silver.


WORLD LEADER
Currently, more than 300,000 tpa of SHG quality zinc is produced in several plants around the world using ZINCEXTM technologies, consolidating TR as a world leader in zinc production through its patented technology.
TR DIVISIÓN DE INVESTIGACIÓN Y DESARROLLO
Cl. Sierra Nevada 16
Pol. Ind. San Fernando de Henares
28830 San Fernando de Henares,
Madrid – Spain
---
CONTACT
Through this form, you can query the department or area that best suits your needs. In short, we will contact you.
Fields with an asterisk (*) are required.